The first
PRE BASE TREATMENT
OF THE MARKET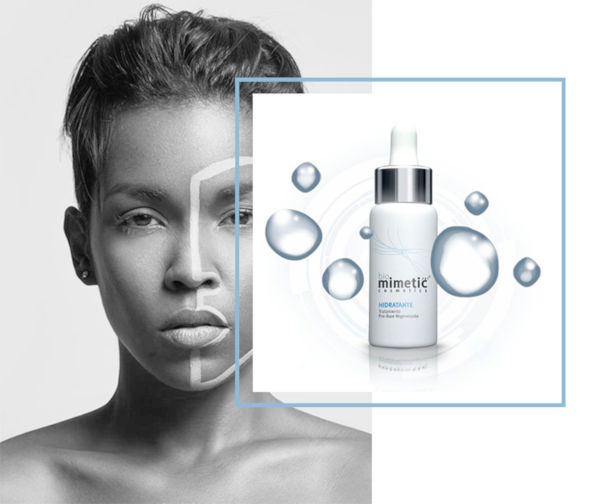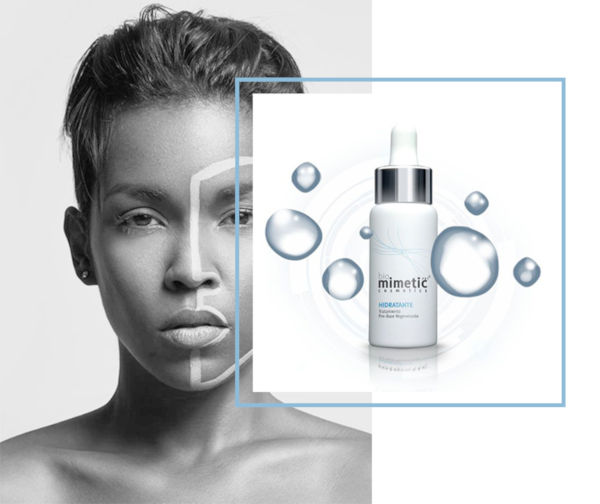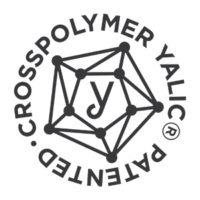 PENETRATES TO DEEP SKIN LAYERS
ACT AS A VEHICLE HELPING ACTIVE INGREDIENTS
BIODEGRADABLE, BIOCOMPATIBLE AND ACTIVE FOR MORE THAN 36 HOURS
Our solutions
UNIQUE SOLUTIONS
FORMULATION - BIOCOMPATIBILITY - ACTIVITY - PENETRATION
"A cell in better condition, more hydrated and better nourished will be a much more receptive cell to any subsequent treatment applied"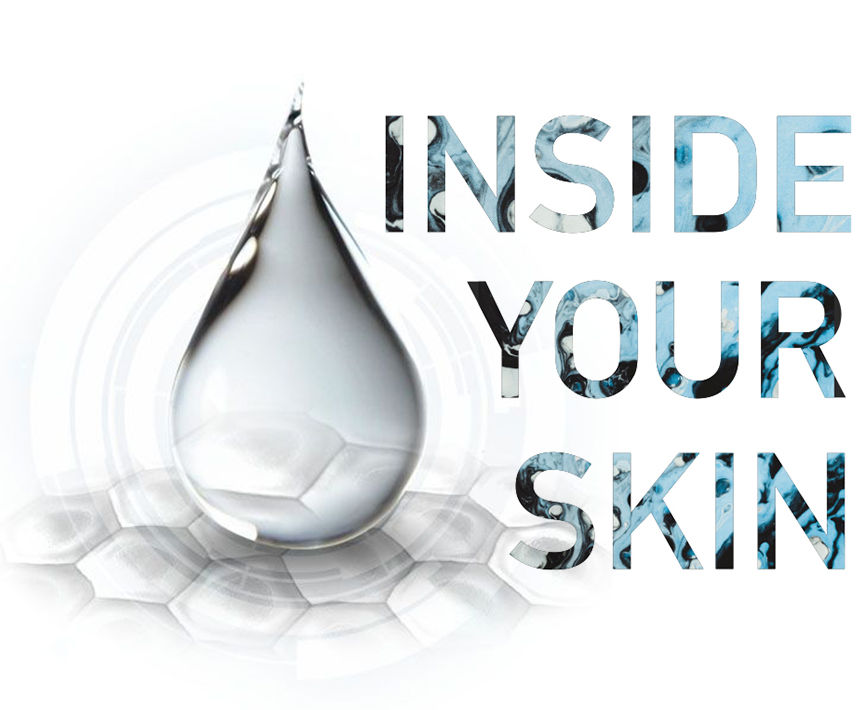 We work with Biomimetic and we are very happy. It is a very differentiating and profitable dermo-cosmetic brand and also promotes the sale of other brands. The Biomimetic delegate carries out events with the dermoanalyzer, workshops and animations for pharmacy clients with excellent results. For me it is wonderful to have a specialized brand that loyalty dermocosmetics client. I recommend it to any pharmacy that wants to enhance dermocosmetics.
Thanks to Biomimetic, clients become aware of how to take good care of their skin, not only as another cosmetic, but as a treatment and teaching of its care and prevention. In relation to the active ingredients, being of such high safety and effectiveness, it gives them great peace of mind to recommend it to the team " Clients who try it repeat
As a user I have noticed improvement of my skin from the first day. I notice my skin hydrated for many more hours. We recommend it as a very effective and safe product while boosting up to 5 times more the treatments we apply after And best of all, it is for all kinds of clients
Since we introduced Biomimetic we realized that it was a new category that was much more effective, especially because of its level of direct penetration into the last layer of the epidermis. Its formulation not only gives us effectiveness to antioxidant, whitening, firming treatments, but we also find a new treatment much more effective for all dermo pathologies that occur with deep dehydration. Our clients repeat and become very loyal
Biomimetic Cosmetics is a very welcome new category in dermocosmetics. With a super safe and effective formula, we have introduced Biomimetic into the daily routine of many of our clients .... loyalty in an exceptional way, especially for its effectiveness. In addition, Biomimetic is the only brand currently that can demonstrate its effectiveness by means of a deep-layer dermoanalyzer. It also allows us to recommend it to all types of skin, from the most sensitive to the most oily .... through very dry, dry, mixed
Biomimetic has introduced a new category in our pharmacy, pre-bases that can be combined with any type of routine. It allows us to advise with tranquility and security since they are very effective products
We like Biomimetic because it introduces to our clients a way to treat the skin in depth in an effective way. In addition, their products help us to differentiate ourselves in cosmetics
Biomimetic is easy to recommend for its easy application and action, its clear and concrete ingredients provide reliability, thanks to its compatibility with any type of skin, it also works perfectly and adapts to the needs of each client. It is a product that differs from all the brands on the market
We like Biomimetic because it introduces in our customers a way to treat the skin in depth in an effective way. In addition, its products help us to differentiate ourselves in the cosmetic branch
We love all Biomimetic Pre Bases because with them we can be sure that we are giving our customers the best products. Check with the dermoanalyzer how the results obtained from the treatments are enhanced and see the happiness face of our customers is the best reward. We use them daily. Our first beauty step, Biomimetic PBT, after cleaning.
For us it is new and exclusive for both the pharmacy and the consumer, since Biomimetic is an innovation in the market with a long term future. It is different from the rest of cosmetics because of the novelty of its formulation since it is able to reach zones/layers that until now no one has been able to reach.The customer feels more satisfied with the results obtained by enhancing the effects of the rest of cosmetics used daily
YOU CAN FIND OUR PRODUCTS IN:
YOU CAN FIND OUR PRODUCTS IN: