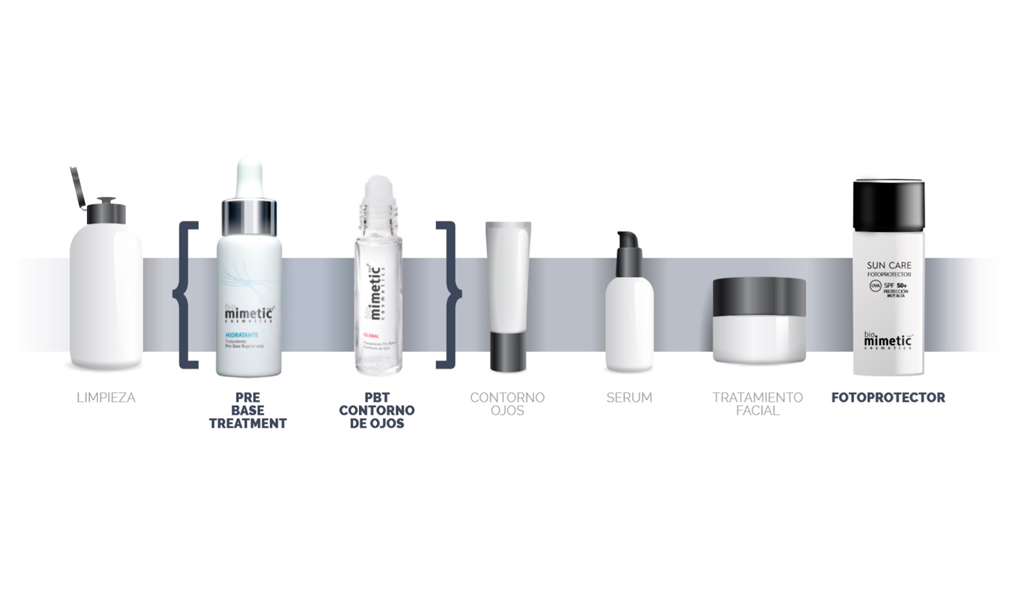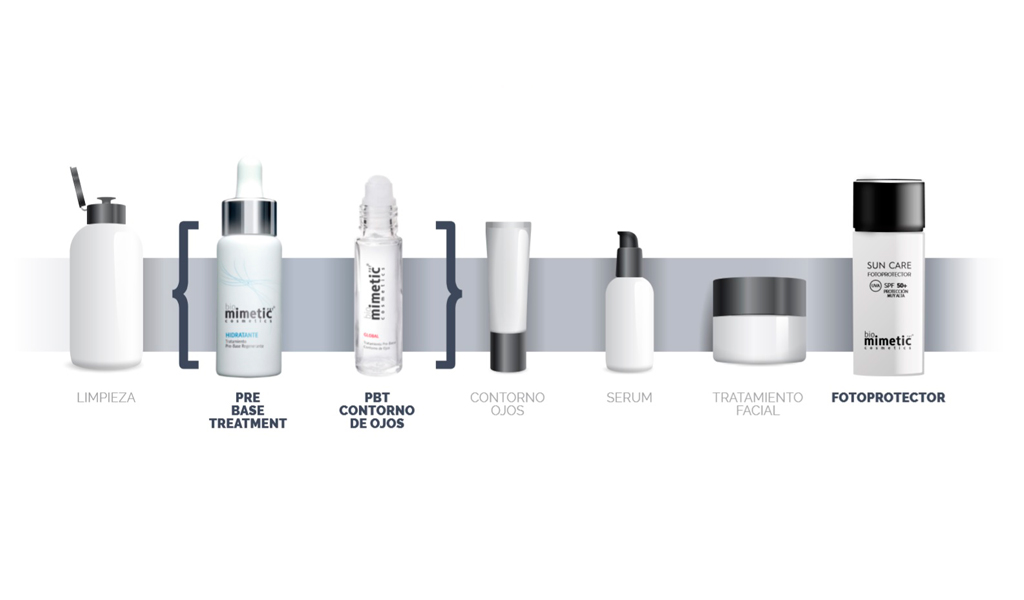 A NEW PRODUCT CONCEPT
IN THE DAILY SKIN CARE ROUTINE
The Biomimetic Cosmetics Pre Base Treatment offer the most demanding user the perfect complement to enhance the results of their daily routine and to hydrate the deepest layers of the skin.
Biomimetic Pre-Base Treatment es un suero de rápida absorción y elevada penetración con una excelente biocompatibilidad con los tejidos humanos, que le permite nutrir, hidratar y regenerar las células de la piel desde el interior.
There is a PRE-BASE TREATMENT for every skin need: :
There are five Pre Base Treatment: Moisturizing, Antioxidant, Whitening, Firming, Anti-aging and two new specific solutions for the eye contour area: Revitalizing and Global.
1-With clean and dry skin, apply 4 or 5 drops of your PBT in the palm of your hand.
2-Gently massage on the skin, always before the usual product to enhance its effectiveness.
3-Repeat the treatment in the morning and at night to nourish, hydrate and repair the skin and prepare it so that the treatment applied afterwards is more effective.